It's Breastfeeding Awareness Week! The TOP Breastfeeding Products Every New Mum Needs!
It's International Breastfeeding Awareness Week!
Celebrated from 1st-7th August every year, this global campaign aims to raise awareness of the advantages and benefits of breastfeeding, and ensuring that all families have access to information and an opportunity to breastfeed. Here at InHealth.ie, we've curated some of the top breastfeeding products to help you along your breastfeeding journey if you so choose. Whilst breastfeeding delivers unmatched nutrients to your little one and has a wealth of other benefits such as a lower risk of allergies, eczema, and asthma, some new mums can find it tricky, which is why some of our essentials such as equipment and accessories from the leading brands in the industry are here to help! Read on for the top items every new mum should have in her breastfeeding toolkit!
Silverette Nursing Cups - The Original Cup, Pure 925 Silver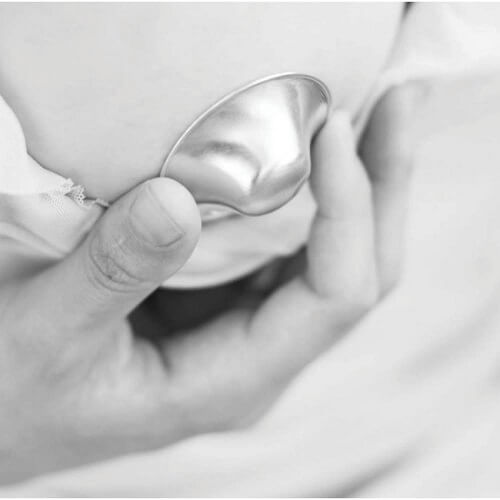 Formerly known as Breast Angels, these cups are crafted out of pure 925 silver and fit over the nipples, helping to protect them from cracking. One of the top cited reasons by mums for stopping breastfeeding was sore, painful nipples, and this is where Silverette is a total game changer! Silver is actually a natural antimicrobial, antifungal, and antibacterial metal that also contains anti-inflammatory agents, so it heals and prevents cuts, wounds, cracks, soreness, and infections. Made in Italy by fully licensed silversmiths, they've been a huge success with mothers, midwives and obstetricians since 2002! Another benefit of using Silverette cups is that no other ointments are needed, so no ingredients are transferred to your baby. They're also nickel-free and can be used with absorbent breast pads when placed over the cups. Did we mention that the efficacy of Silverette cups remains the same, no matter how long you use them? Yep, meaning you can save and use your Silverette cups for each child that you have and breastfeed, so they're cost effective, too!
Haakaa Silicone Breast Pump with Suction Base 150ml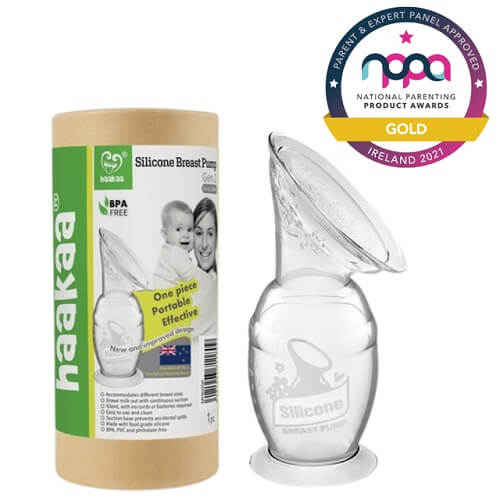 If there's anything you need, it's a pump, and we love this one! Say goodbye to losing your precious milk in pads, this Haakaa pump is constructed from silicone and uses a suction method to pump breast milk. It's essentially neither an electric or manual pump, simply drawing the milk from your breast. It's also great for catching your let-down milk, too! This is an ideal option if you prefer something hands-free and easy for when you're on the go, so you can express literally anytime, anywhere! It's 100% food grade silicone and is BPA, PVC and Phthalate free, whilst the suction base ensures your pump won't fall over and create any unnecessary spills.
My Brest Friend Pillow Blue Stripe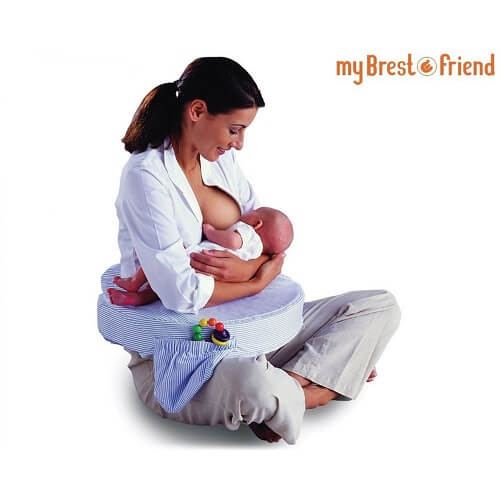 If you haven't invested in a breastfeeding pillow yet, you won't regret when you do! The My Brest Friend Nursing Pillow has a unique design which wraps around the body and secures to provide and sufficient support for mother and baby. Maintaining proper support reduces the risk of latch on difficulties for baby, back problems and even sore nipples for mum. Around for 25 years and the number one choice of breastfeeding experts, it's endorsed by Paediatricians, Lactation Consultants and the La Leche League, so you can rest knowing that you and baby are in safe hands. It features a convenient pocket, perfect for nursing and other accessories, and is complete with back and elbow rests for your comfort whilst your little one rests on the firm flat cushion that closes the gap between mother and baby and lifts the baby into the ideal position for feeding.
Multi-Mam Compresses - Treatment For Breastfeeding Mums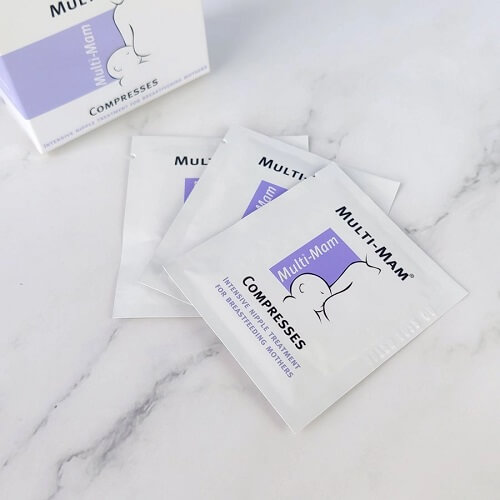 These compresses are a hit with many mums, and with 80% of people who breastfeed experiencing sore nipples, it doesn't come as a surprise that they're so popular! These compresses offer direct relief to breastfeeding mums, creating moist, healing conditions for the nipples whilst preventing infections such as mastitis, and conditioning the area surrounding the nipples. The gel is natural, safe and harmless when swallowed, so there's no risk to your baby, and you can use it right after feeding, keeping it on for around 30 minutes for maximum results.
Ardo Calypso Double Plus Electric Breastpump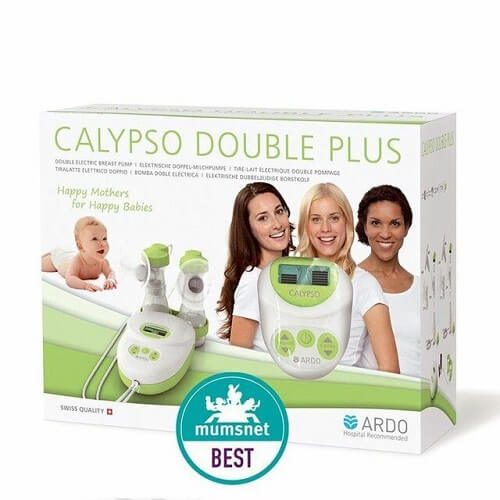 There are many benefits to using an electric breast pump, including quickness and efficiency. Using a double electric breast pump will allow you to express milk at a faster rate, and the Ardo Calypso reduces your pumping time by 50%! A double electric breast pump is also an ideal option if you're feeding multiples. This pump is complete with Vacuum Seal technology which ensures 100% protection and prevents contamination of pump or milk. It also features a compact design and reduced sound level allow for quiet discreet expression and is said to be the quietest breast pump on the market! With single or double expression for you to choose as it suits your needs, the Ardo Calypso is also NHS approved and BPA-Free.
Lansinoh Lanolin Nipple Cream 40g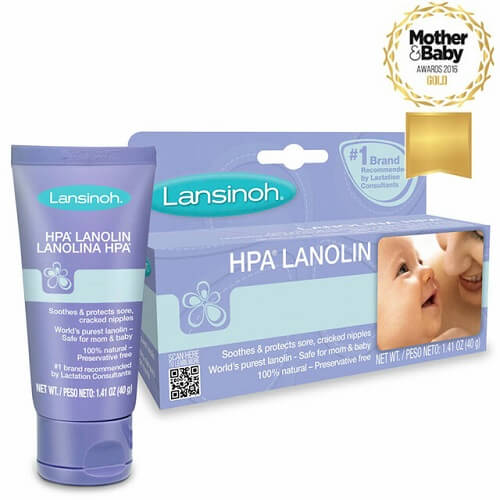 A nipple cream will be a welcome addition to your stash of breastfeeding essentials, and Lansinoh Lansinoh HPA® Lanolin is the safest, purest nipple cream and completely hypoallergenic! Specially designed to help soothe and protect sore, cracked nipples in breastfeeding mothers, it's the world's purest Lanolin Nipple Cream. There's no need to remove it before breastfeeding, and it's paraben-free with no taste, colour or smell. It's also a multi-tasking hero, as many use it for nappy rash, itchy stretch marks, minor cuts, burns and abrasions, dry skin patches and as a naturally moisturising lip balm!
Haakaa Ladybug Silicone Breast Milk Collector 75ml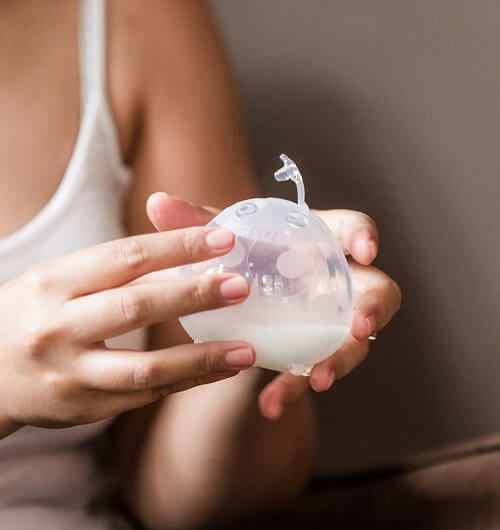 The Haakaa Ladybug collects let down breast milk throughout the day, saving every precious drop instead of losing it in breads pads. Simply pop this portable hero in your bra and continue with your day. It's a handy one-piece design that'll attach securely to your breast, and even has small feet to allow it to stand so as not to spill any of your breast milk. Want to extract more? To extract more milk than the natural lactation process, simply press the Haakaa Ladybug to your breast. The light suction will maximise the amount of breast milk leakage it catches.
Lansinoh Disposable Nursing Pads 60Pk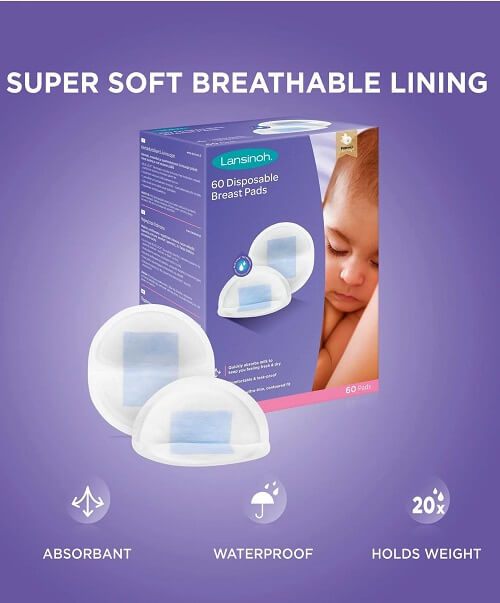 Breast pads are a must for any breastfeeding mum, and the Lansinoh Breast Pads are comfortable, ultra-absorbent, and designed to fit all breast sizes. They'll ensure that you'll stay dry, whatever time of the day or night. These breast pads feature a soft, stay-dry lining which is designed to draw breast milk away from the skin and into the core of the pad. It is then absorbed by a special honeycomb polymer to prevent leakage, and the breathable waterproof outer layer keeps your clothes dry. They're designed to hold their shape no matter your flow, and feature a discreet design that won't bunch or crease. What's more, each Lansinoh pad is individually wrapped for your convenience and hygiene, so you can simply pop one in your bag for whenever you're out and about.
Breastvest - Breastfeeding Top - Black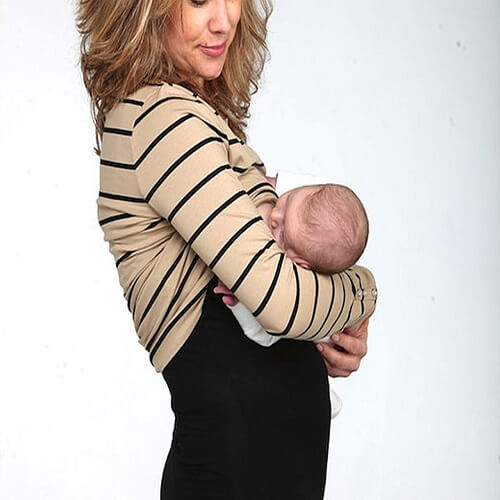 Ideal for breastfeeding in public, the Breastvest will turn any top into a breastfeeding top! Created, designed, tested and approved by breastfeeding mums, it's held in place by specially designed straps and sits just below your nursing bra, comfortably covering your postnatal tummy whilst offering a comfortable layer of support and modesty. It can also be used during pregnancy to avoid your tops riding up and exposing your tummy, and the specially designed fabrics stretch all the way to fit you into your third trimester! It's a great solution to help you enjoy your pre-pregnancy tops again and a welcome addition to any breastfeeding mum's wardrobe.
Lansinoh Milk Storage Bags - 25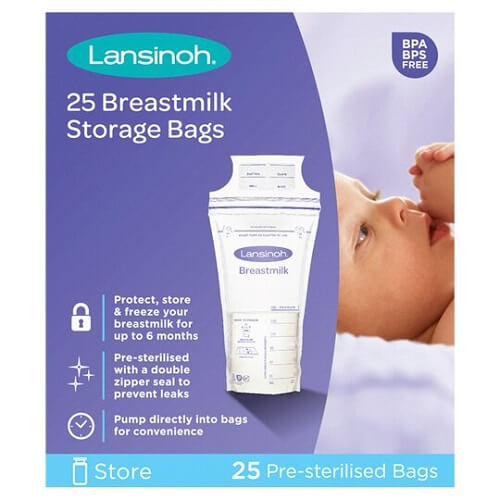 If you're breastfeeding, it's important to invest in storage bags for your milk, as it's not ideal to rely on conventional zip lock or freezer bags which weren't designed to store volumes of breast milk. Lansinoh Breastmilk Storage Bags were specially designed for convenient and safe storage and freezing of breastmilk, and they're leak-proof with a double zipper seal. They're also pre-sterilized medical grade and 100% Bis-phenol-A (BPA) Free, so you can rest knowing that your baby's milk is safe and uncontaminated.
Get your breastfeeding essentials here at InHealth.ie - we're Irish-owned and offer Next Day Delivery Nationwide from our warehouse in Co. Wicklow when you place your order before 2pm!