What Is A Supplemental Nursing System (SNS)?
Many women have trouble's when breastfeeding, such as latching difficulties, a low milk supply, the baby needing extra nutrients with their breastmilk, and more. Sometimes to help with these challenges it is recommended to consider using a feeding tube to assist you while breastfeeding. This device is commonly known as a Supplemental Nursing System or SNS and can be extremely beneficial to mothers and babies in this situation.
How does it work?
The SNS feeding tube connects to a bottle of supplemented milk at one end, and to the breast at the other, often secured with medical tape. As your baby feeds, the supplemented milk is delivered through the tube to the breast, this process can encourage milk production at the breast while the baby sucks. It can also mean your child receives any additional nutrients they may need at the same time as their breastmilk.
This can help bring both mother and baby closer to a natural and satisfying breastfeeding experience.
What do I need?
The Haakaa Silicone Feeding Tube Set contains 1 x Inlet Tube, 1 x Outlet Tube, 1 x Tube Adapter, 1 x Flow Controller, 1 x Cleaning Brush, 1 x Medical Tape, 1 x Carry Case, you will also need a baby bottle and a X-shaped variable flow nipple (not included in set). The Haakaa tube is made from food grade silicone and is BPA, PVC and phthalate-free.
To clean, Haakaa recommends that you: "Connect [the tube] back up to your baby bottle once that has been sterilised, add in clean hot water and feed it through the tubes until clean to rinse out any excess milk. Use the cleaning brush to scrub the inside of the tube (the bigger tube) and then you can sterilise in boiling water for 2-3 minutes."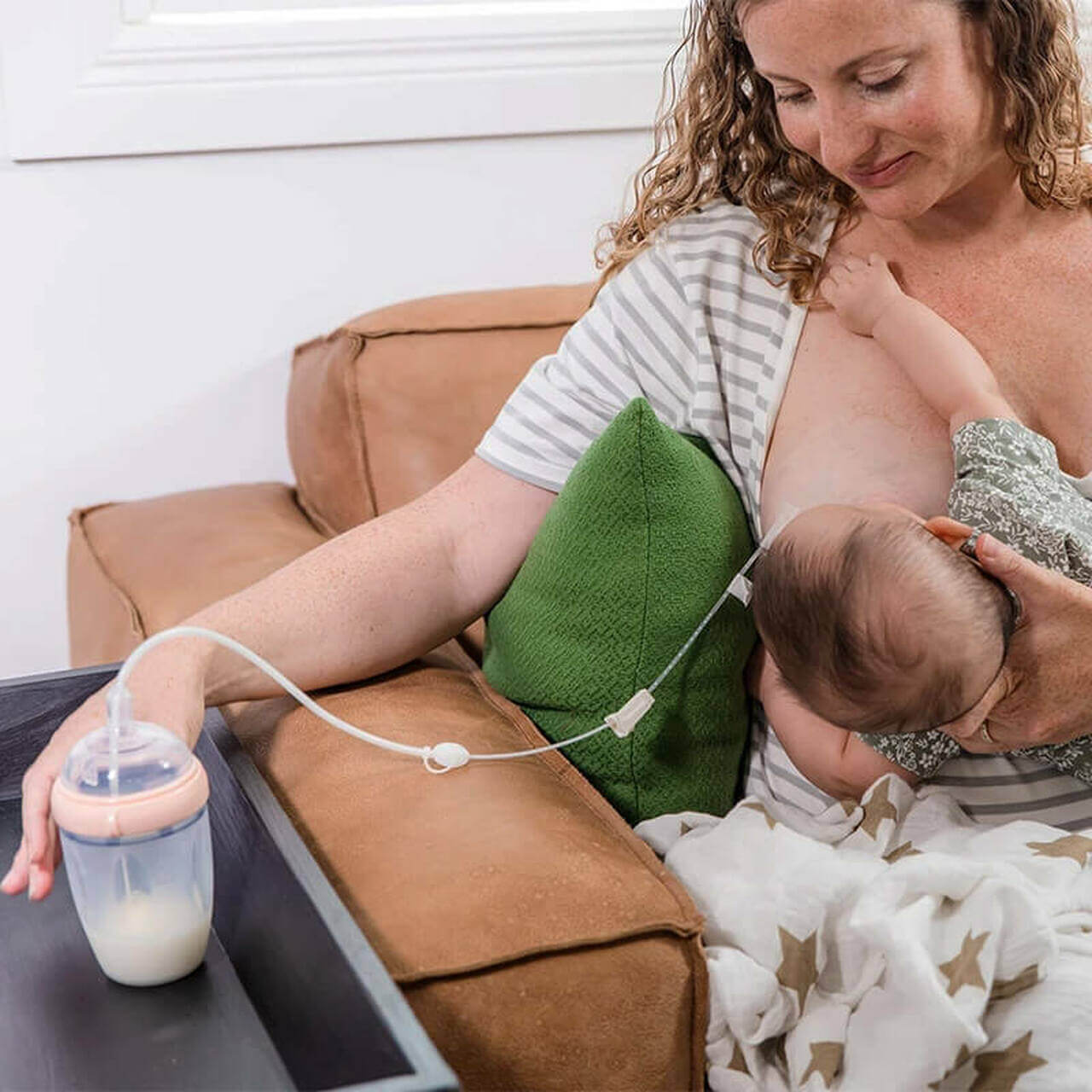 Reviews
Haakaa has had some lovely responses about this product on their social media and website that you may be interested in reading.
"Fabulous. Used with my 8 month old when my supply dropped and this helped to restore my supply naturally."
"This is the MOST AMAZING thing I've seen all year!! What a fantastic, practical solution to assist moms & babes along their breastfeeding journey. Truly remarkable product"
Every mothers breastfeeding journey is unique and special, and these products are here to help you to achieve your best breastfeeding experience. If you use the product let us know by leaving a review or telling us on Instagram.
Good luck!