Baby-proofing your house is no easy task, you want to leave no corner left uncovered, no appliance at child's reach and certainly no staircase left un-gated.
Once your little one becomes a crawler (let alone a toddler) their world grows every day as they discover new abilities and new areas of the house that they may not have wandered before. A babies curiosity is something amazing and seeing the world through their eyes can make even the most mundane things exciting and adventurous again. We want parents to be able to enjoy this moment in their childs life without feeling constantly on edge about where they could run off to or accidentally fall. That is why it is so important to ensure your home is covered with the baby gates you need to keep your little explorer safe.
It can be difficult to decide which gates you might need and what works best for you, and we are here to help you narrow down what type of gate you're looking for so you can rest easy knowing your child can't get anywhere you don't want them to.
1. Where do you need a gate?
First thing's first, where is your gate going to be installed? Two common possible answers to this are stairs or doorways.
Stairs:
It's important to measure the width at both the top and bottom of the stairs as they could vary and need different sized gates. It is recommended to protect both ends of the stair case to prevent an accident.
It is recommended to install a screw fit gate at the top of the stairs as it has no step bar and is ideal for long term usage. At the bottom of the stairs a pressure fit gate is suitable but it is up to personal preference here.
Doorways:
Doorways and room entrances are another popular area for baby gates, it is important to keep any potentially dangerous rooms off limits and also to give you the freedom to let your child wander around one room without worrying they'll zoom out the door.
Measure the width between the walls and the skirting board for perfect fit here.
2. Screw or pressure fit?
Next you want to decide what type of installations you want. This can vary from gate to gate in different locations.
As we mentioned before it is recommended to use a screw fit gate at the top of the stairs, as they are the most secure.
Screw fits:
No step-over bar.
Super secure.
Great for long-term use.
Pressure Gates:
No tools needed.
Easy to move/remove.
Ideal for occasional use.
No damage to walls.
3. What material do you want?
The third question you need to think about is whether you're looking for a wooden gate, a metal gate or maybe something with a little bit of both? We've got something for everyone's home decor style and preference on our site, so you're bound to find the perfect gate for you.
Some examples of...
Top Stair Wall Mounted Gate:
Safetots Chunky Wooden Screw Fit Stair Gate Grey 63.5cm-105.5cm.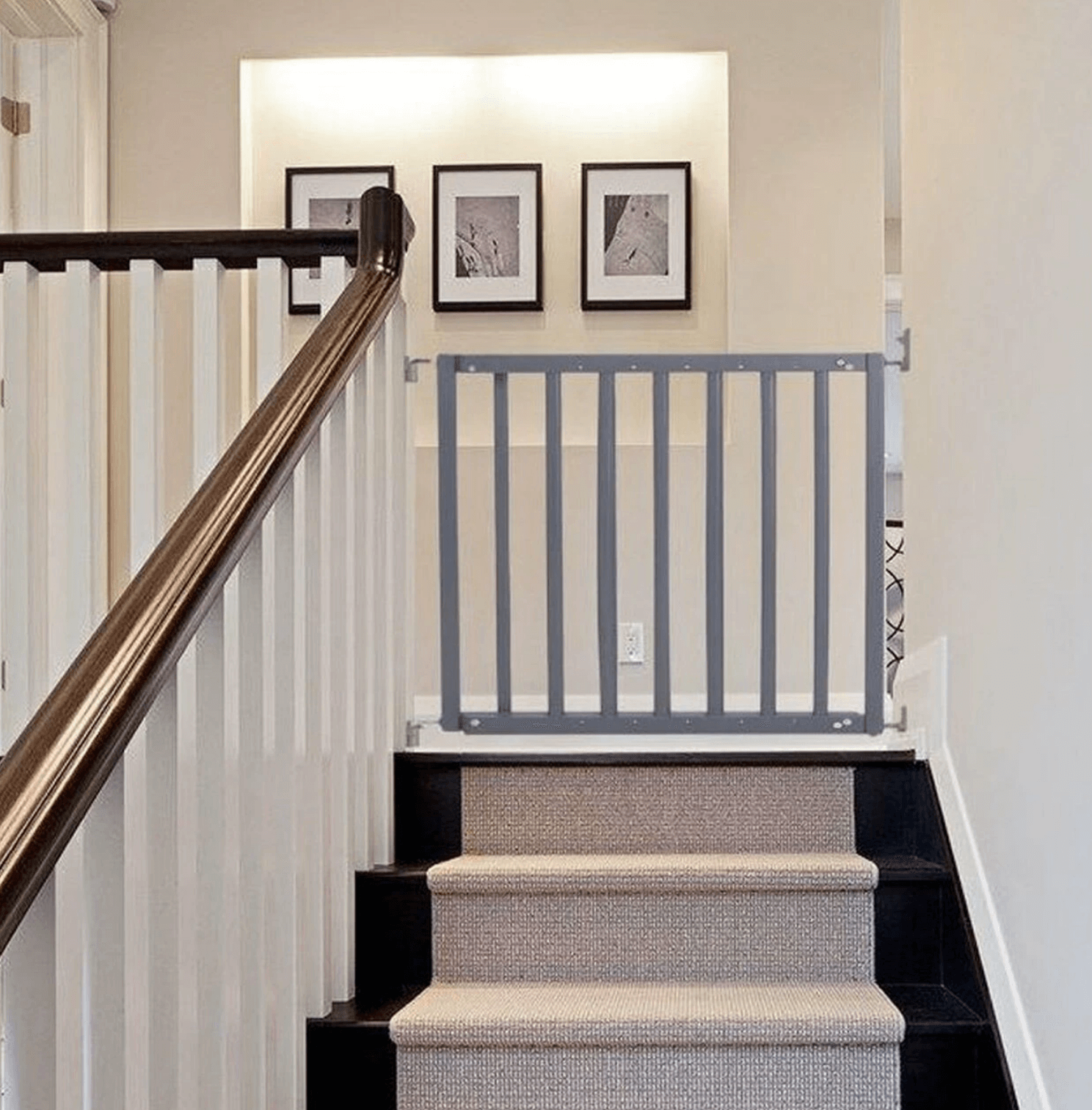 This wall mounted gate is ideal as a top stair gate, it is safe and does not come loose overtime. It also has no bottom rail which prevents people tripping over it when coming up or down the stairs. It is also made of a grey coloured wood which blends seamlessly into many home decor styles.
Bottom Stair Mounted Gate:
BabyDan Flexi Fit Metal Stair Gate - Black 67-105.5 cm.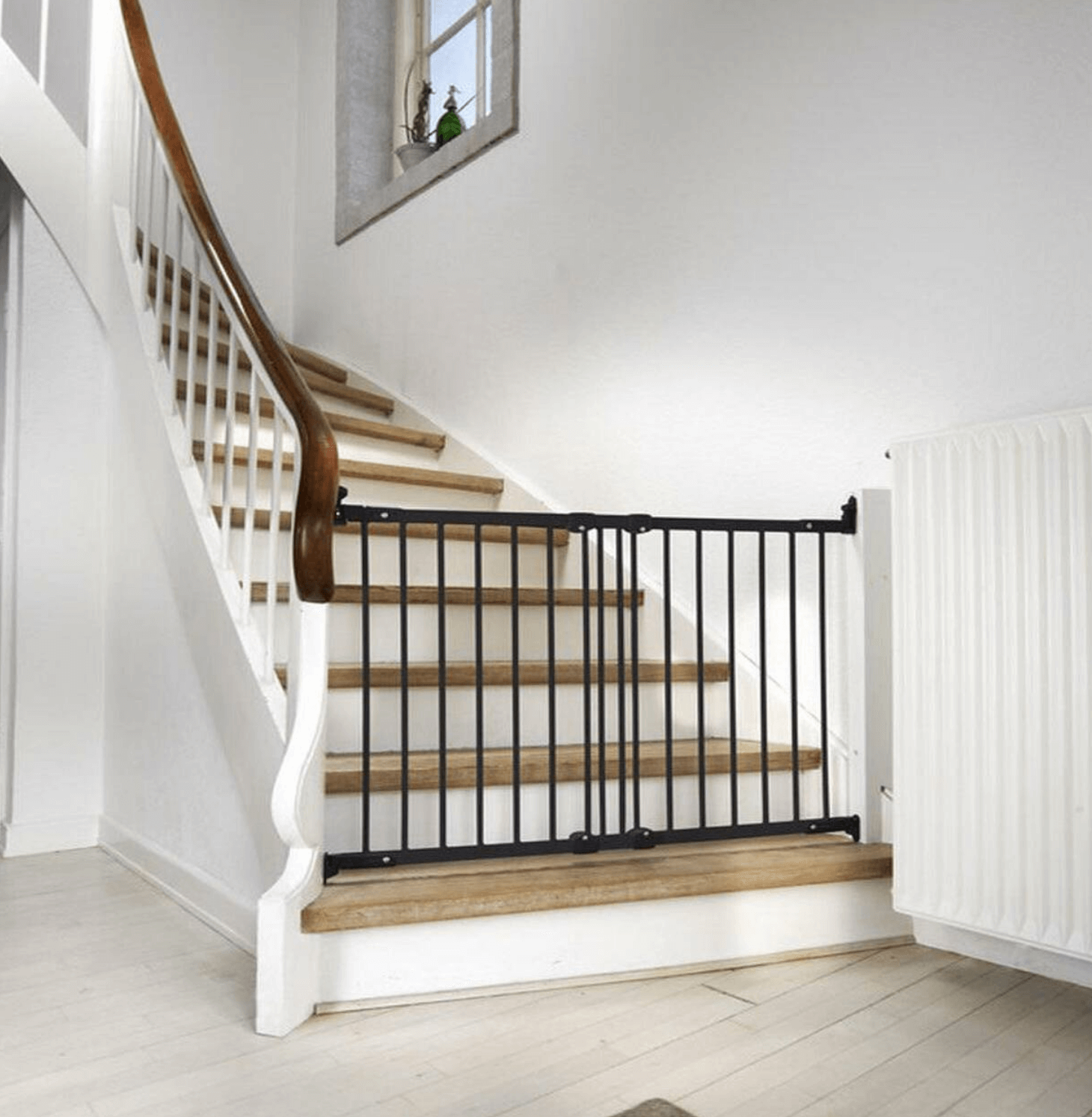 This is gate can be used both on stairs and in doorways and has Quick release makes it easy to mount and detach if required. The wall fittings can be angled in a very flexible way so that you can mount the safety gate either inside or outside the door frame and fit almost any kind of opening, even diagonally.
Bottom Stair Pressure Gate:
BabyDan Perfect Close Gate White 77.3cm - 83.5cm; Max 110cm.
This pressure fit gate is easy to install without the use of tools and can fit the end of stairs or doorways. It has a handy one-handed opening feature for adults and a child proof double locking quick close feature that allows you to slam the gate to close it when in a hurry.
Doorway Pressure Gate:
Dreambaby Cosmopolitan Wood/Metal Pressure Safety Gate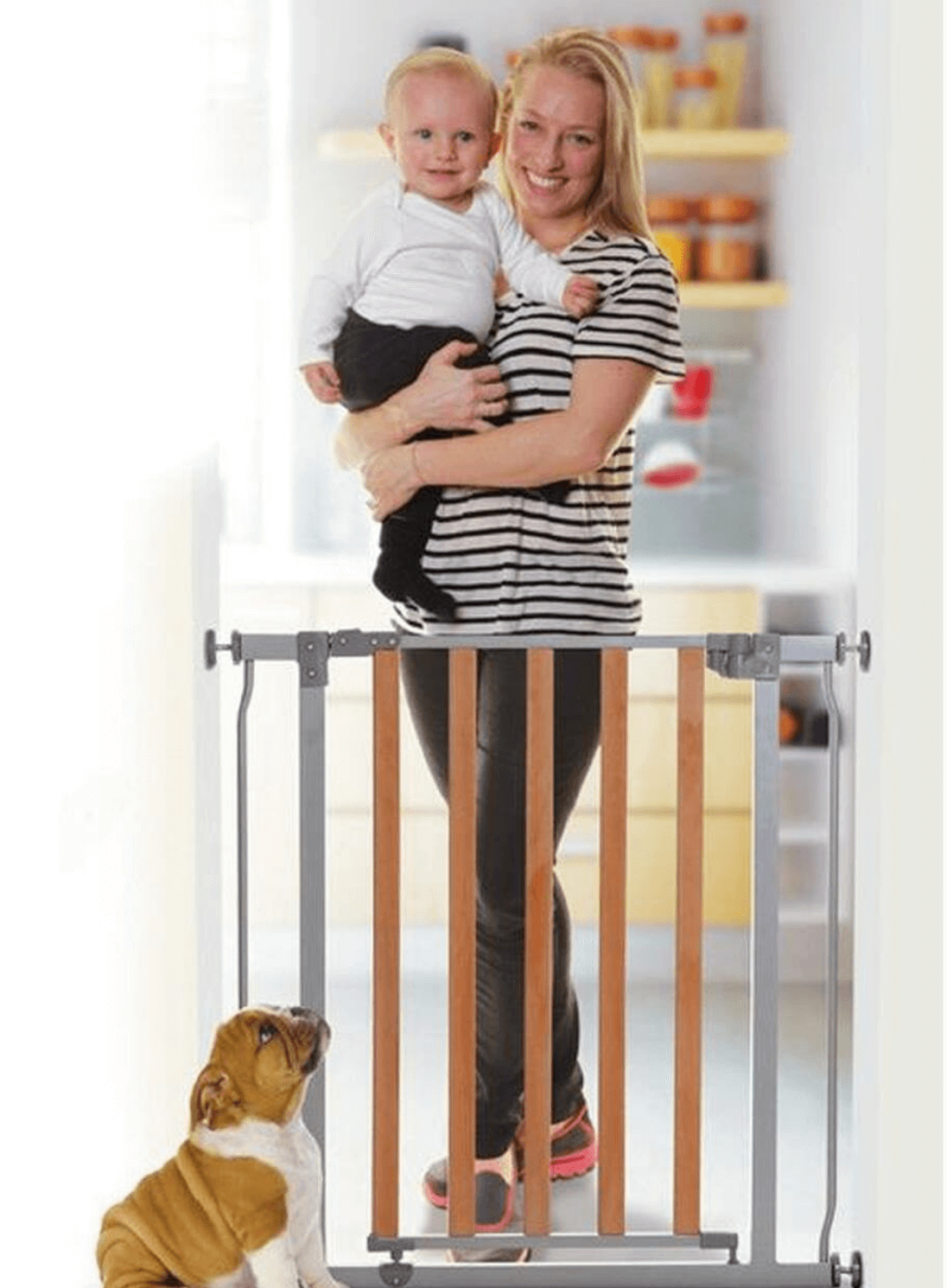 Although the previous two gates can be used both for stairs and doorways, another ideal gate for room entrances is the ultra-trendy Dreambaby Cosmopolitan Wood/Metal Pressure Safety Gate. Made from a mixture of metal and wood this gate is perfect for that trendy modern household. It is designed to keep baby's (and pets) out of dangerous areas of the home. The gate is easily opened with one hand by an adult and is easily installed and removed with its pressure mounting format.
Doorway Wall Mounted Gate:
Dreambaby Arizona Extenda Gate - White 67cm to 112cm.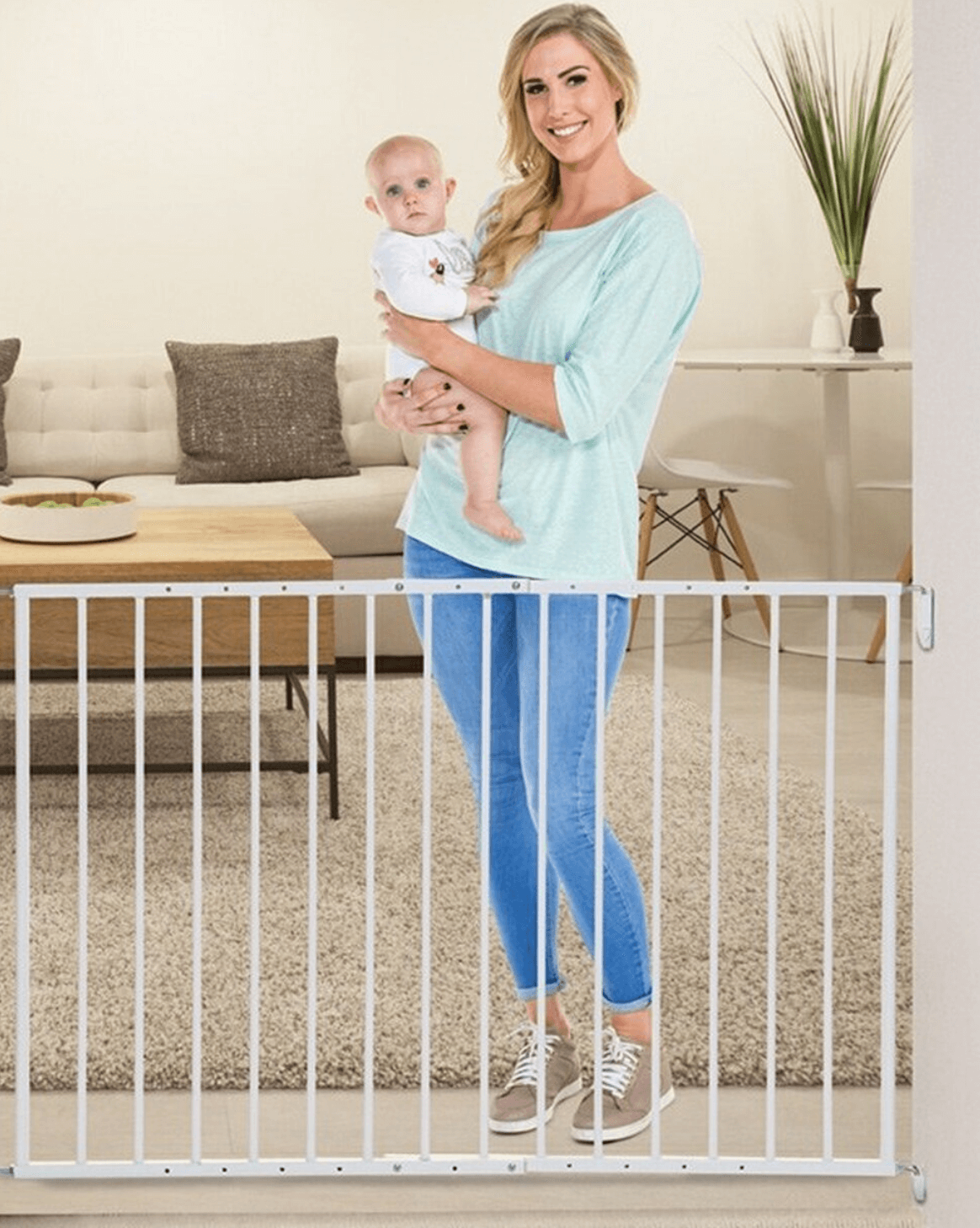 This sturdy metal wall mounted gate is ideal for dividing rooms and can be extended without the need for extensions. There is no bottom bar on this gate which means there is a clear pathway when it is opened and no trip hazards.
As you can see there is a perfectly easy process to deciding which type of gate is for you, and we have plenty more options to choose from in our stair gates section of the site as well as extensions for existing gates to ensure you can have the perfect safety fit for your home. Whether it's for a pet or a child, we've got safety sorted.
Recent Posts
Baby-proofing your house is no easy task, you want to leave no corner left uncovered, no appliance a …

Many women have trouble's when breastfeeding, such as latching difficulties, a low milk supply, …

Baby's arrived and routines are being restored, and now is the optimal time to begin focusing on …