Pabobo Musical Star Projector Blue
This musical star projector from Pabobo will become part of your bedtime routine to help your child fall asleep calmly.
Features
It creates a starry sky on the ceiling to help children fall asleep calmly. There's something magic about it, like the sandman
In addition to the soothing star-filled dome it creates, it plays soft music to help little cuties fall asleep more easily. Without any cords, it can be placed anywhere in the bedroom.
Rechargeable, the Star Projector is equipped with a universal micro-USB charging system. Less chargers and batteries are used in the household
Magical for children, the Star Projector is also economical and extremely practical for their parents, turning off automatically after 45 minutes No need to get up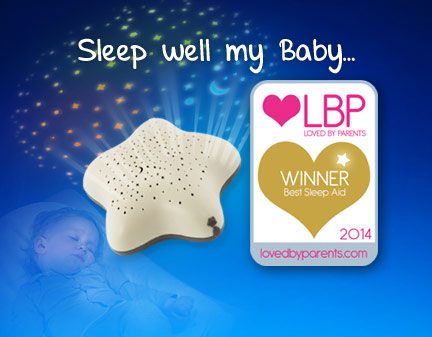 FEATURES: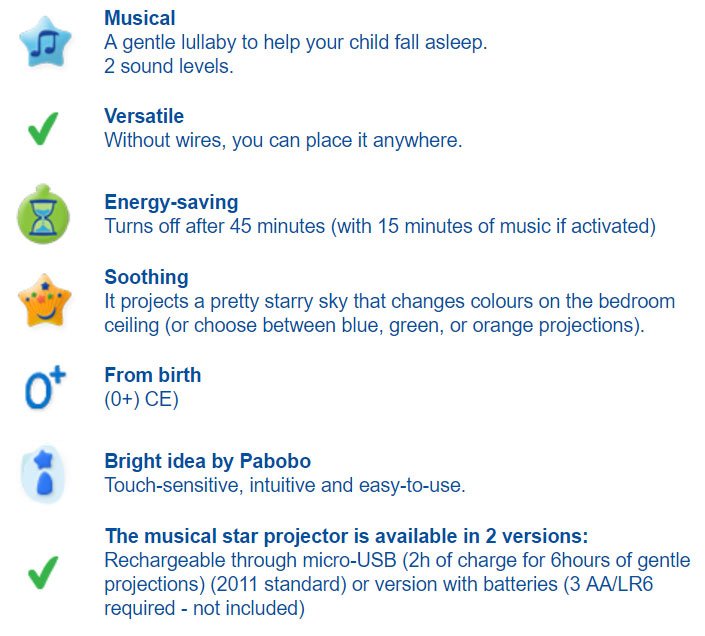 Write a Review
Absolutely love this light, can't recommended enough, if your not sure on which projector to get this is fantastic. Was a little unsure as id never heard of the make but I came across it on an award page and for the price I thought I would give it a go and I'm so pleased I did.

Delivery Cost €4.99 (Per Order) - Ireland
Discreet Packaging
SMS and Email Alerts
Order before 2pm for same day dispatch
98% of all orders are delivered next day
Your order will leave our warehouse in Bray, Co Wicklow and be delivered the next working day. You will receive SMS & email tracking updates from An Post and someone will need to sign for the parcel on delivery.