Lady-Comp Basic® Get In Tune With Your Body
Lady-Comp - the world's most advanced dual purpose fertility monitor - natural birth control / family planning without any invasive contraceptives and side effects with premium effectiveness and precise ovulation predictor & calculator.Lady-Comp basic® is the state of the art natural contraception monitor that allows you to track your fertility and menstrual cycle easily and precisely. Lady-Comp gives you the freedom to enjoy natural fertility management without the need for any contraceptives and with no side effects. Lady-Comp was designed by a team of gynecologists and software specialists. The technology is based on the latest natural family planning research combined with extensive data and clinical research collected for more than 25 years. Lady-Comp is convenient to use with dimensions of 9 x 2.7 centimeters.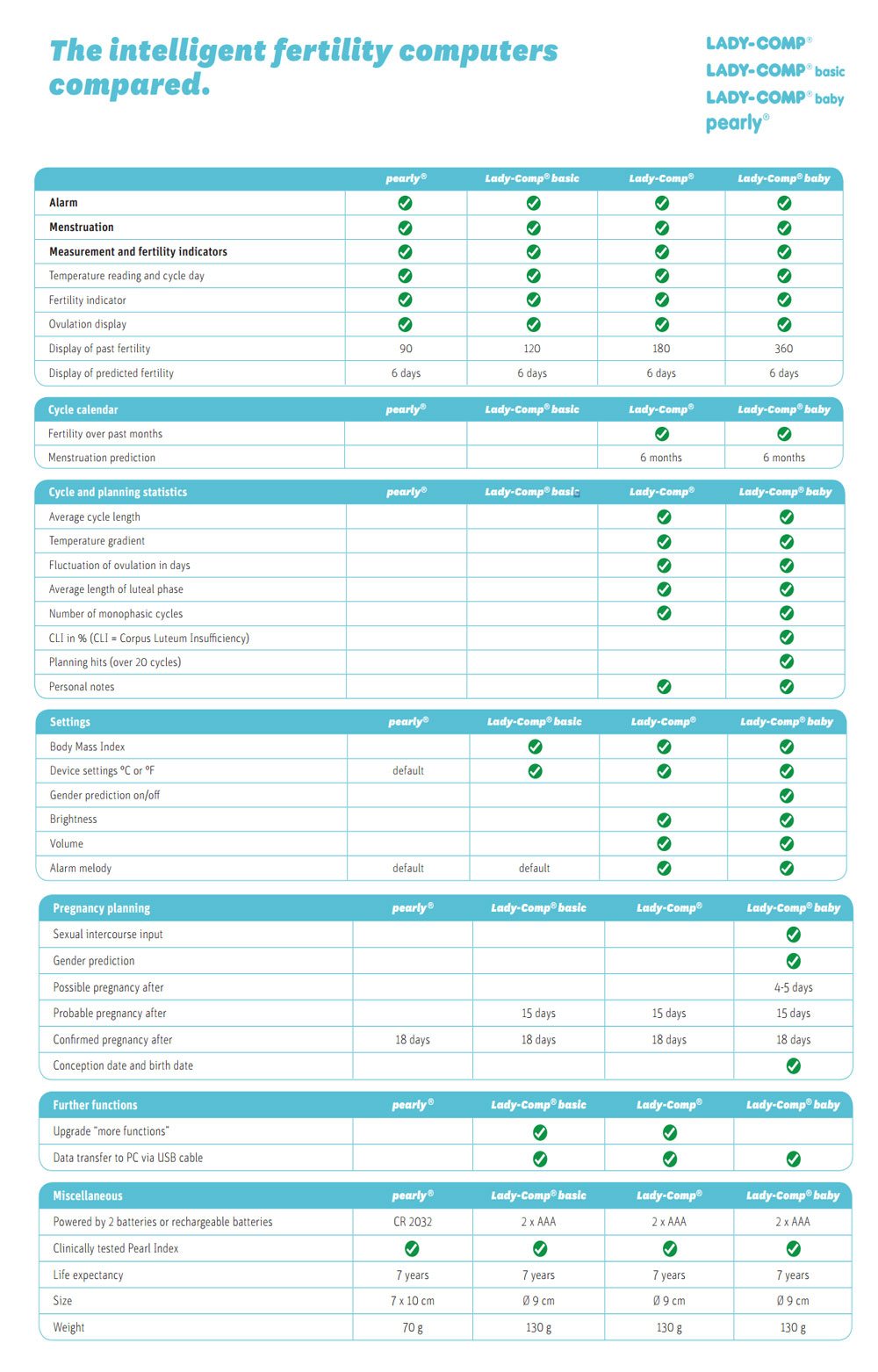 Write a Review
I am satisfied with lady comp. My husband and I started off our marriage with lady-comp, and celebrated our 1st anniversary. One year later and no kids, but still very satisfied with this product. It's very easy to use; I've took this when traveling and even camping with no trouble. Great alternative to hormones.

Delivery Cost €4.99 (Per Order) - Ireland
Discreet Packaging
SMS and Email Alerts
Order before 2pm for same day dispatch
98% of all orders are delivered next day
Your order will leave our warehouse in Bray, Co Wicklow and be delivered the next working day. You will receive SMS & email tracking updates from An Post and someone will need to sign for the parcel on delivery.